ITS European Congress 2019 – helping ITS fulfill its promise
The ITS European Congress continues to evolve, keeping pace with the ongoing evolution of the mobility industry, and embracing smart mobility and the digitalisation of transport as its fundamental focus points. For anybody interested in the latest trends in smart and integrated mobility, the Congress, which this year takes place in Brainport Eindhoven on 3-6 June 2019, is an ideal opportunity to join this discussion, share knowledge and learn about the latest technologies and policy developments in the area of smart mobility and transport. The Congress is a unique occasion for all mobility stakeholders to join forces in making smart mobility a reality.
This year's Congress will attract more than 3000 participants from over 50 countries, and will feature over 100 sessions and workshops, a range of demonstrations and technical tours, as well as a series of associated events and social occasions. This year you can look forward to the biggest exhibition to date at an ITS European Congress, with over 100 companies and organisations from all over Europe showcasing their intelligent transport and smart city technologies and solutions. Moreover, a special area will be dedicated for start-ups to pitch their ideas and business models, and a demonstration site at the Helmond Automotive Campus will showcase 16 demonstrations of ITS solutions that are already being implemented and pushing the boundaries of current and future mobility. 

Impactful technologies
With its motto "Fulfilling ITS Promises," the 13th ITS European Congress is all about impactful, innovative technologies that make life and mobility more enjoyable, safer and cleaner. The Congress is organised by ERTICO – ITS Europe, the European Commission and local host – Brainport Eindhoven.
Brainport Eindhoven is part of Europe's technological backbone and enjoys global recognition as a centre for automotive solutions and innovation. This, combined with ERTICO's experience in promoting and developing smart mobility services, means you can look forward to an exciting programme and live demos showcasing innovating solutions on the roads between the Evoluon congress centre in Eindhoven and the Automotive Campus in Helmond, as well as in the surrounding areas of Amsterdam and Rotterdam. 
An exciting programme of events
The 13th ITS European Congress Programme offers delegates an unparalleled opportunity to learn about the latest ITS technologies and new mobility concepts. At the event, you will be able to join the discussion on policy and research and share best practices around the Congress's main theme "Fulfilling ITS Promises".
Within this theme, the Congress will address seven key topics: deploying new mobility services; a breath of fresh air; connected, cooperative and automated mobility; enhancing efficiency of freight transport; enablers of digital infrastructure; transport network operations; and disruption, start-ups and future workforce.
What's more, plenary and executive sessions will focus on three main streams: Smart Cities, MaaS, and Automation. The congress will also host a Ministerial Roundtable on Monday 3 June and a Mayor & Industry Leaders Summit on Wednesday 5 June.
For an overview of the programme:  https://2019.itseuropeancongress.com/online-programme/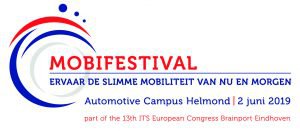 Mobifestival
The week's activities will kick off on Sunday 2 June with a Mobifestival at the Automotive Campus in Helmond, from 13:00 to 17:00, targeted at the current and future users of ITS technology – the general public. Visitors to the festival will be able to get up to speed on the latest ITS applications, learn more about smart mobility and try out new technologies for themselves. What's more, participants will be able to witness the many innovative demonstrations that will be part of the ITS European Congress week.
There will be a lot to see and experience on the campus premises in Helmond and on the roads surrounding the campus – from flying cars, delivery drones and electric racing cars, to trendy e-bikes, snazzy e-scooters and virtual reality games. Visitors will be able to learn more about autonomous driving, shared cars, electric cars, smart traffic lights, Adaptive Cruise Control and other driver assistance systems. There will be live demonstrations, trial circuits, a 'drive smart and sustainably' competition, a mini lecture for kids, and the opportunity to learn everything you have ever wanted to know about the digitalisation of transport.
There will be something for everybody – families, students, seniors and anyone else interested in the rapidly changing mobility of today. The festive atmosphere will be complemented by lots of food and some great music.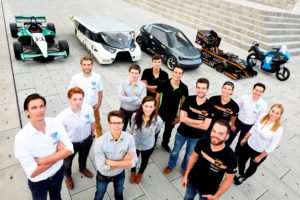 Pushing the boundaries of mobility
The demonstrations at this year's event will push the boundaries of modern mobility, so be sure to check out the innovative solutions that will be showcased at the Automotive Campus in Helmond – a living lab for smart mobility solutions. There will be a shuttle service between the Congress and Demonstration venue during which innovative technologies and solutions will also be presented. Demonstration rides can be pre-booked via the ITS European Congress 2019 App.
At the demonstrations, delegates, exhibitors and visitors will get the chance to experience exciting current and future mobility options and learn more about pioneering ventures. The demonstrations will range from vehicles with various driver assistance systems, to semi-automated and fully automated driving, and to systems connecting roadside equipment to vehicles. Also on show will be smart data exchange systems, intelligent infrastructure, and drone delivery solutions.
Scale-up your start-up
This year the Congress will also feature a Start-up Zone, at which start-ups can network with decision-makers, companies and investors and connect with leading experts in future mobility, logistics and smart cities. The Zone will provide space for around 50 start-ups with ideas that aim to change our mobility systems and make mobility safer, more sustainable and social, to pitch these ideas to companies and experts with the experience needed to scale them up and take them to the next level.
At the Congress, ERTICO – ITS Europe, will also present its new Start-up Initiative – a mentorship programme. The programme will offer start-ups the opportunity to benefit from ERTICO's network of partners and to work with European leaders in smart mobility, connected and automated driving, clean mobility, transport and logistics, and urban mobility.
All in all, this year's Congress represents an exciting opportunity for start-ups to plug into the ITS ecosystem, connect with an extensive network of experts in all areas of smart mobility and lay the foundations for their future development.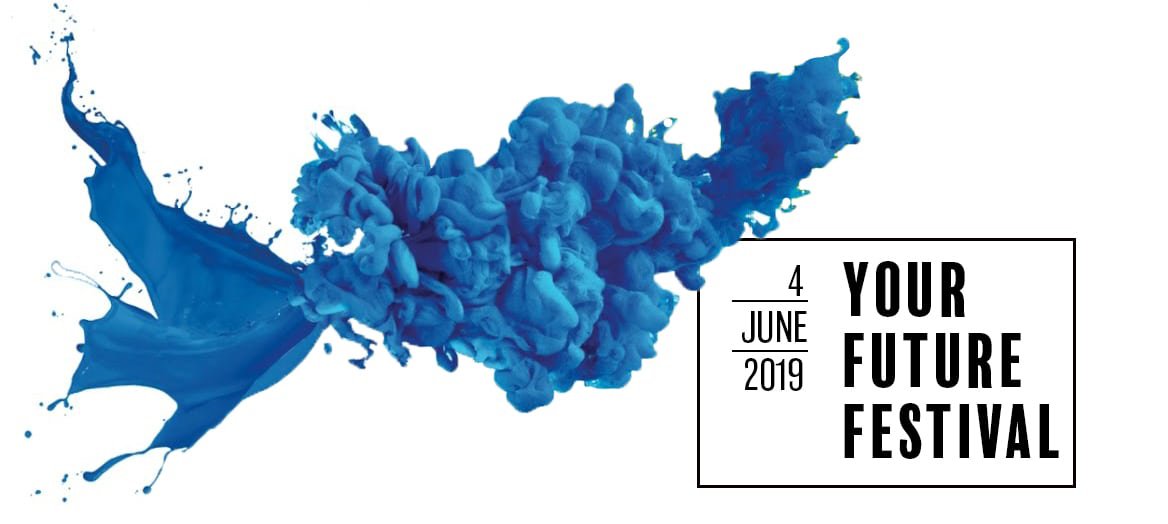 Your Future Festival
For the first time ever, ERTICO – ITS Europe, HERE and Brainport Eindhoven are organising a 'Your Future Festival' during the ITS European Congress 2019. Students, young professionals and companies will be able to network, share inspiration, research and experience and make valuable connections for the future. The festival will have a laid-back vibe with small stages where students and young professionals looking for a job, thesis or traineeship can promote themselves and showcase their talent in various pitches, workshops and other activities.
For companies, the festival will be an opportunity to establish direct contact with students and to showcase their brand to top graduates and young professionals from all over Europe. They will be able to do this through various activities, like a speed dating session matching companies with suitable young professionals, or 'Drive your Future' sessions, where recruiters and talents will get into special automobiles for one-on-one discussions. 

Smart Mobility – a Dutch Reality
With millions of bikes, cars, trucks and trains on only 41 000 square kilometres of land, the Dutch not only think smart mobility and talk smart mobility – they implement smart mobility. In the Netherlands smart mobility solutions are not a thing of the future but a necessary good to keep mobility accessible to everyone. The Netherlands is a tiny country overcrowded with people and vehicles, criss-crossed by bicycle paths, roads and railroads and covered by cities and industrial complexes as well as rural areas and waterways. The challenges of such a complex infrastructure demand innovative and realistic solutions – solutions that are green, safe and smart, and that are effective and ready to be implemented.
Dutch innovators are already sharing knowledge in an increasingly wide range of fields, with an increasingly wide range of target groups. In this respect, the Congress will act as a catalyst to accelerate existing developments – both in the Netherlands and in Europe – and give stakeholders the tools they need to ensure that ITS fulfils its promise.
The Congress will also present the latest ITS technologies being adopted by the Brainport region and by the Netherlands as whole, and a range of Dutch public and private entities will show visitors what they mean by smart mobility.
Register now!
Don't miss out on the largest event entirely dedicated to smart mobility and the digitalisation of transport. Registrations for the ITS European Congress are now open, so click here to sign up to attend Europe's biggest event in Intelligent Transport Systems and Services and join in this important discussion with over 3000 other attendees from around the globe.